Work of the Department of Ethnology
In 2021, on the initiative of the Dean of the Faculty of History, Political Science and International Relations, Doctor of Historical Sciences, Professor Mykola Kuhutiak, the Ethnological Department of the Institute of History, Ethnology and Archeology of the Carpathians is investigating the topic "Visual sources for the study of the history of monuments of intangible culture of the Carpathian region".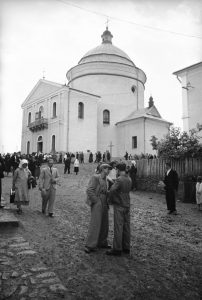 In the context of this topic, M. Kuhutiak and Svitlana Boian-Hladka (candidate of historical sciences, associate professor of the Department of Ethnology and Archeology) are studying the sub-topic "Pilgrimage-leave tradition in pictorial sources of intangible culture", which will become the basis of the third volume of the scientific publication "Hoshiv Monastery on Yasna Gora in the Carpathians".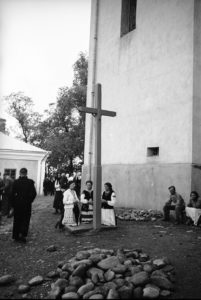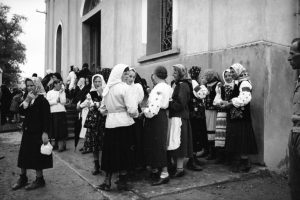 The purpose of the research is to search for and study photo materials of vacation retreats of the population of the Carpathian region to the Hoshiv monastery from the end of the 19th century to the present day; generalization and systematization of image sources; classification of pictorial information by territorial and socio-age purpose.